North Pole Trim & Supply
Meeting the demand
Helping our members work around supply chain challenges
When a company has been in business as long as North Pole Trim & Supply, there's not a lot the owners haven't seen. Founded in 1979, the London, Ontario-based building product supplier is now run by the second generation of the Toivonen family. Over that span, the London market has almost doubled in size to just over half a million people.
"We have always had a strong home renovation business here because there are lots of older homes," explains Eric Toivonen, who took over the business from his father with his brother Michael in 2004. "But now the new home market is stronger than we've ever seen it; demand for housing is going crazy — up 70%."
North Pole specializes in supplying a range of products and materials primarily to residential homebuilders and renovation contractors, although Eric says their DIY sales have now grown to about 30 percent of the business. The company's selection includes doors, trim, door hardware, stair and railing items, storage products and wall coverings, all displayed in the company's 8,000-sq.-ft. retail showroom. Steady demand for building supplies throughout the region has translated into rapid growth for North Pole. Over the course of the last three years, the company has grown from 50 employees to just over 100 and doubled its warehouse space to 90,000 square feet. But just as the market demand was hitting unprecedented levels, the global pandemic hit North Pole with another new challenge — supply shortages.
"Slowdowns at the mills and shipping delays through the ports impacted almost everything; During the worst of it, we saw delivery times for some materials go from three weeks up to as much as 16 weeks," Eric recalls. As a Sexton member since 2007, North Pole was able to tap into the buying group's vendor connections to secure much needed materials and supplies for its professional customers. "We joined Sexton originally to get the benefit of better price negotiations and to get them to help smooth out the credit process with vendors," says Eric.
"But they also help us to locate and source new products and suppliers, and that has been really vital for us in the last year or so."
The last year has also seen Eric serving as a member of Sexton Group's Steering Committee. This eight-person committee includes members from across Canada who meet annually to share their thoughts on the direction of the group with senior management. "It's great to have an opportunity to talk directly with Eric Palmer and his senior leadership team and see where their thoughts are on the market," he says. "I also really like hearing from the other members and giving feedback on where we want to see the group focusing its efforts."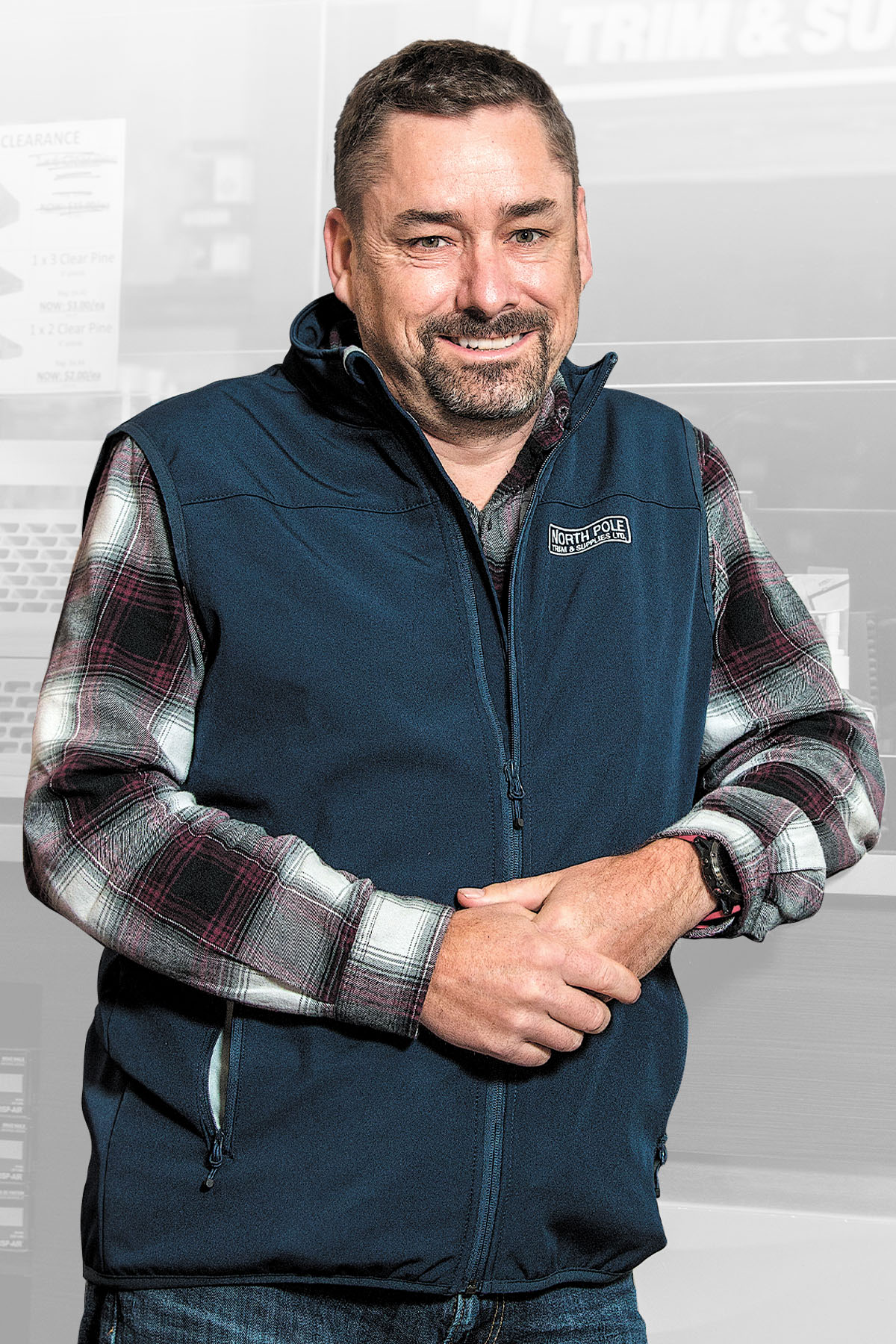 They also help us to locate and source new products and suppliers, and that has been really vital for us in the last year or so.